Customer Reviews
Nothing gives us more joy than meeting homeowners in our local area and working hard to go above and beyond their expectations. We are incredibly proud of our customer service and this is reflected by our reputation in San Diego. All of our team are friendly and approachable, and we are respectful of your home and your time. We are here for you every step of the way.
You don't have to take our word for it! Our customers regularly leave reviews on Yelp, so here is some of our most recent feedback.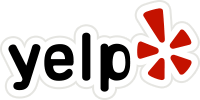 How our customers rated us
Number of submitted reviews: 201

I had already decided that I wanted Anlins windows and now needed an company to install them. I got quotes from several 5 star rated companies that were...

Don G.
Stating that DHI performs exceptional work is an understatement. They are one of the very few companies who provide services for NEW CONSTRUCTION windows...

Cameron C.
The windows themselves are satisfactory, but the installation and my interaction with the business was not. First off, before the install I asked Jeff to...

Daniel B.